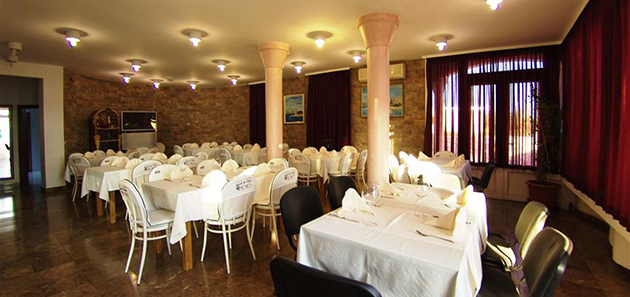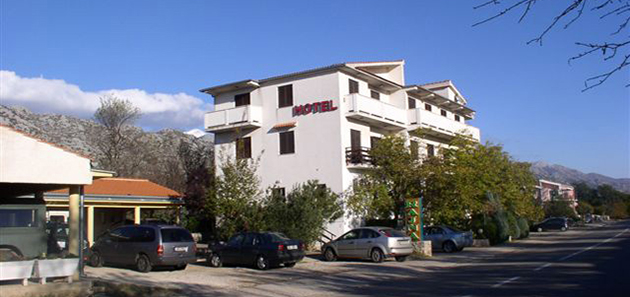 Accommodation › Hotels
Bluesun Holiday Village Alan (hotel Alan) ***

The Bluesun Holiday Village Alan is the most important tourist facility on the Paklenica Riviera, the centre of which is Starigrad Paklenica. The hotel was built in 1968 and completely renovated in 2003/2004. In 2005, a cutting-edge wellness centre was added. This is a 3-star all-inclusive hotel. It is located near the main road which is next to a pebble beach and surrounded by a pine forest. Good transport connections ensure a quick arrival.
The hotel is 40 km away from Zemunik Airport, and only 12 km from the Zagreb – Split highway. The distance from the hotel to the Paklenica National Park is 2 km.
Address: Dr. Franje Tuđmana bb, Starigrad 23244, Croatia
Tel: +38523 209 050
Fax: +38523 209 073
E-mail: alan@hotel-alan.hr
Web: www.hotel-alan.hr
Hotel & Agency Rajna **

The hotel and the tourist agency grew out of the family tradition within tourism, which began during the 1960s. The business includes the small family hotel "Rajna", the "Varoš" and "Pojata" vacation houses, and the tourist agency. The basic activity of the tourist agency is the organization and pursuit of excursions in the vicinity of Starigrad-Paklenica, i.e. the Velebit Nature Park: southern Velebit, Zrmanja, Paklenica…
Address: Franje Tuđmana bb, Starigrad 23244, Croatia
Tel: +385 23 369 888
Fax: +385 23 369 888
E-mail: rajna-paklenica@inet.hr
Web: www.hotel-rajna.com
Hotel *** & Villa **** Vicko

Hotel Vicko has 58 beds in single and double rooms with view of the sea or the park.
Villa Vicko, which was built in 2004 and categorized with four stars, is located at the sea only 50 m from the hotel. Villa Vicko has 42 beds in two hotel apartments and 16 rooms.
One of the appealing characteristics of this offer is the typical CROATIAN BREAKFAST with original hot and cold dishes from Slavonia, Zagorje, Istria, Lika and Dalmatia. Guests of the Villa Vicko have breakfast, lunch and dinner served at the restaurant "4 FERALA" in the Hotel Vicko.
Address: Jose Dokoze 20, Starigrad 23244, Croatia
Tel: +385 23 369 304
Fax: +385 23 369 304
E-mail: info@hotel-vicko.hr
Web: www.hotel-vicko.hr
Hotel Barba **

Hotel Barba is newly opened family hotel in Starigrad Paklenica.
Distance from the beach is only 40 meters and 300 meters from city centre. One of the most beautiful beaches on the north Adriatic coast is Jaz beach, 1600 meters from hotel and the entrance to the Paklenica National Park is only 2000 meters away.

Hotel dispose with 18 rooms (42 beds), free fenced parking, free WIFI (broadband internet) in all rooms and new LED TV with 80 channels.
There is new modern air conditioner in every room.
Address: Ulica dr.Franje Tuđmana 41
23424 Starigrad Paklenica
Tel: 00385 23 661 337
Mob: 00385 98 213 831
E-mail: info@hotelbarba.com
Web: www.hotelbarba.com