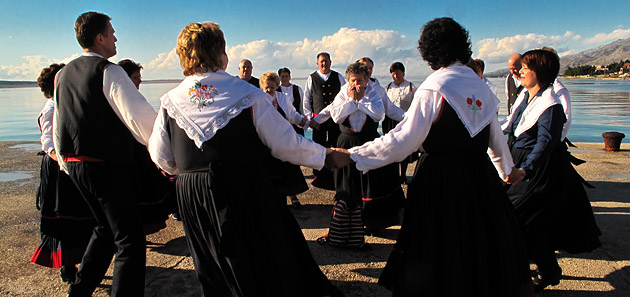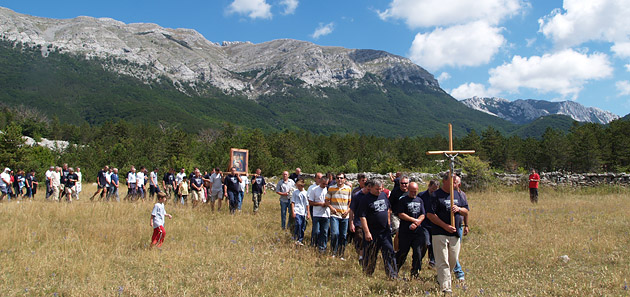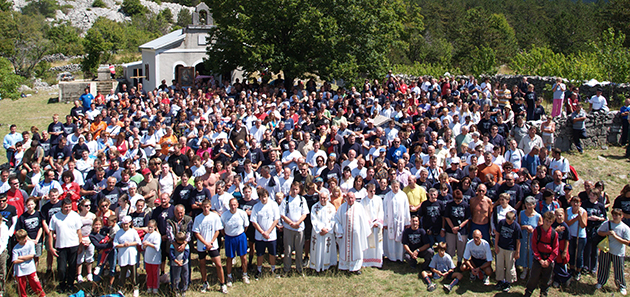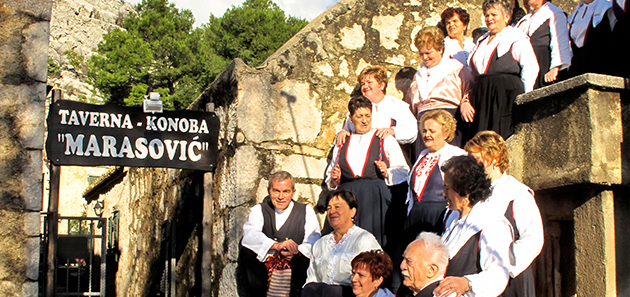 Culture and history › Tradition
PILGRIMAGE ON THE FEAST OF THE ASSUMPTION OF THE BLESSED VIRGIN MARY
At Veliko Rujno, the largest plateau on Velebit, at 900 metres above sea level overlooking Starigrad-Paklenica, we find the ruins of the old and the new Church of the Mother of God.
In the past, the local inhabitants lived predominantly from cattle breeding, and spent most of the year in distant Velebit hamlets taking their cattle out to graze. This is why this small church was built so high in the mountains. Over time, the church became too small for all of the people of the Starigrad area. In 1930, thanks to the dedication of the legendary Starigrad priest and alpinist Don Ante Adžija, the people built a new church right next to it, using all of the masonry of the old church.
And although the way of life in this region has changed, as the inhabitants moved to the coast in the 1960s and dedicated their efforts to tourism, the tradition of making a pilgrimage to the Church of the Mother of God on the Feast of the Assumption of the Virgin Mary, every August 15 remains. And so, every year, a large number of pilgrims make their way up the mountain trail to Veliko Rujno, where a magnificent procession is held after a festive holy mass in the Church of the Mother of God.
On that day every household prepares a special meal and invites their relatives and friends to be their guests, and a grand festival is held in the evening hours on the central Starigrad waterfront.