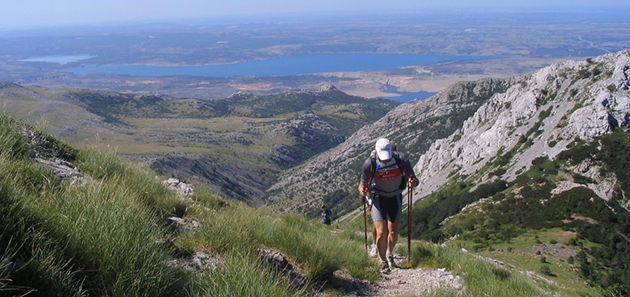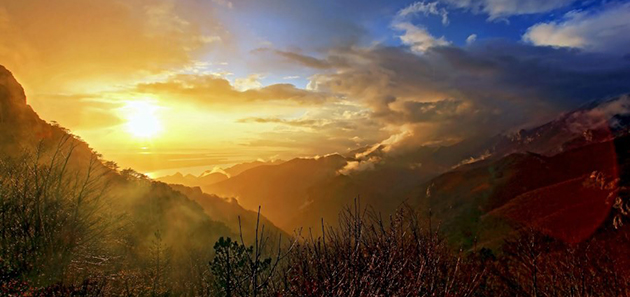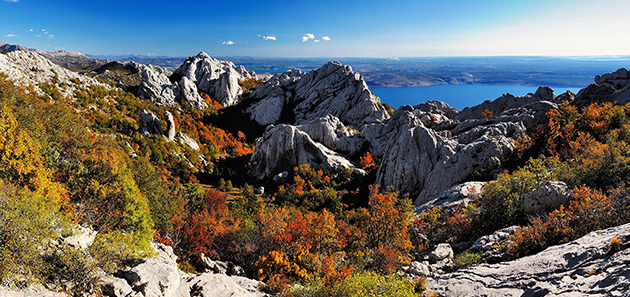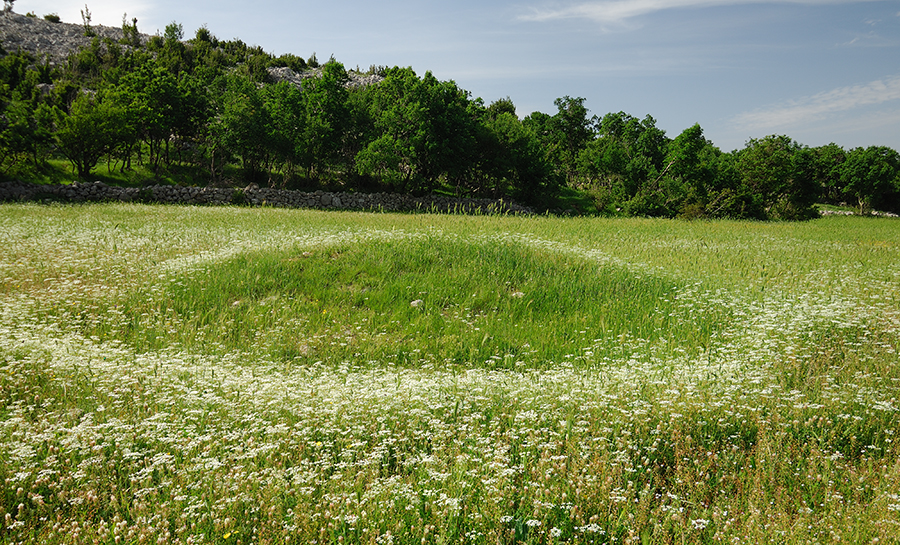 Nature › Velebit & Paklenica UNESCO
Welcome to a World Biosphere Reserve, feel free to take a deep breath!
The Paklenica Riviera is part of the Velebit Nature Park, which because of its specific relief, vegetative, and landscape features was placed by UNESCO in the World Network of Biosphere Reserves (the "Man and the Biosphere" Program from 1978).
Velebit is the largest Croatian mountain range (2274 km2), deeply interwoven into the space, lives and consciousness of the locals. Due to the impressive beauty of the landscape, the variety of relief shapes, flora and fauna as well as the untouched nature, it was declared a Nature Park. Numerous hiking trails, historical buildings, old regal trails, fortresses and sacred monuments are evidence of man's centuries long relationship with this mythical mountain range.
There are even 2 National Parks inside of this Nature Park: North Velebit and Paklenica.
On July 2017, the World Heritage Committee inscribed primeval beech forests of NP Paklenica and NP Sjeverni Velebit on the UNESCO World Heritage List.
The inscription came within the project "Primeval beech forests of the Carpathians and other Regions of Europe" and includes:
NP Paklenica - 2.031,87ha of beech forests on the locations Suva draga – Klimenta and Oglavinovac – Javornik
NP Sjeverni Velebit – 1.289,11ha of beech forests of the strict reserve "Hajdučki i Rožanski kukovi"
Paklenica, with its monumental canyons, is definitly one of the most beautiful part of the Velebit mountain range. Here Velebit opens up to the sea and allows for the mixing of sea and mountain air, creating great climatic conditions.
The area of NP Paklenica will satisfy everyone – from the visitor checking out the caves, viewing points, old windmills or forest huts, hikers setting out to tackle the highest peaks, scientists studying the valuable natural heritage, to alpinists conquering the vertical slopes.
One of the most interesting things of this area is the fact that you can step into the mountain world of Paklenica just a few minutes of walk from the seaside. That is why here you can enjoy both – the sea and the mountains.
National park Paklenica
Nature park Velebit